Vineland, NJ Pediatrician
A relaxing and comfortable office environment for your family and child are staples at Pediatric Associates, Vineland, NJ pediatrician. Learn more about our policies, office hours, and what you can expect when visiting our Vineland office location.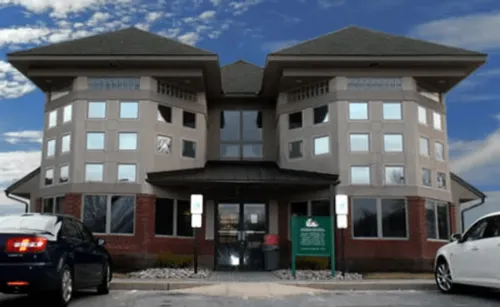 Pediatric Associates
1318 South Main Road
Vineland, NJ 08360
Phone: (856) 691-8585
Appointments
Appointment line is open:
8:00 AM Monday - Friday


Appointments may be made by calling the telephone number above. Our appointment line opens at 7:30 AM Monday through Friday. Each morning our practice receives a high volume of phone calls requesting appointments for sick children. Our staff will attend to your request as quickly as possible. You can help us by reserving the early morning hours for calls requesting same day appointments.
We make every effort to keep our appointments on time. You can help keep us on schedule by observing these recommendations. When calling to make an appointment for a sick child, please keep in mind that we do not schedule sick appointments with one particular doctor. These appointments are given to the next available doctor throughout the day, so please do not request a particular doctor for your sick child unless it is an ongoing issue that one particular doctor is working with.
Please DO NOT walk in without an appointment.

Please DO NOT ask that another child be "worked in" without scheduling an appointment. Requesting that we see a sibling without a scheduled appointment is one of the reasons our schedule becomes delayed.

Be on time for your appointment. Please arrive 15 minutes early to update your personal information and insurance.

Notify us as soon as possible if you are unable to keep your appointment.

Missed appointments are an inconvenience for everyone. There is a $25 fee for no shows.

Annual well check-ups are very important for your child's health. Our appointment schedule for well check-ups fills up quickly. Please be sure to call three months in advance of your desired appointment date. Additionally, sports and school physicals must be scheduled well before school begins. Make sure to call as far ahead as possible to schedule these appointments to assure availability.

To schedule a future appointment call 856.691.8585 and choose prompt #2.

To cancel or reschedule an appointment call 856.691.8585 and choose prompt #3.

To confirm your scheduled appointment call 856.691.8585. This is a voice mail box and can be accessed 24/7. This is only to be used for appointment confirmations.
If you would prefer to request an appointment online, please click here to send us an appointment request. Note: Requests are not checked daily, so for any urgent requests, please call our office at 856.691.8585 or call 911 for emergencies.
Insurance and Billing
Billing Dept: 856-691-8585 ext 129
Billing Hours: Monday – Friday 8:00 am to 4:30 pm
Health care insurance is intended to cover some, but not all, of the cost of your child's medical treatment. Please familiarize yourself with your specific policy by contacting your benefits office or by calling the phone number listed on your insurance identification card. You should be aware of any deductibles, coinsurance and co-payments, as well as non-covered services.
You will be asked at each visit if your insurance is still the same. We ask this question to keep our records as accurate as possible, and also to properly file to your insurance company for payment of the services we provide to your child. All patients receive the same medical treatment in our office regardless of insurance coverage. However, there are some administrative procedures that must be altered for certain managed care plans.
Participating health plans change contracts frequently. Please check with our business office if you are changing health plans. We participate with the following listed insurance plans. However, since contracts frequently change, it is important to call and verify that we still participate.
Aetna
Amerihealth
Americhoice
Amerigroup
Cigna
Fidelis
Healthnet
HEREIU Local
Horizon BC/BS
Horizon NJH
Medicaid
Oxford
Private Health Care Systems (PHCS)
Tricare Standard (only)
United Healthcare
We will file insurance claims for those patients with insurance plans in which we participate. If we do not participate with your insurance company, in the event of hospitalization, we will file the insurance claim for you. For all non participating insurance plans, you will be provided with a statement of the charges for services provided to your child in our office by our physicians. This statement will satisfy the "Physician/Supplier" section of the insurance claim form, which you are responsible for filing to receive reimbursement from your insurance company. The insurance company will usually respond to your request for reimbursement within 30 to 45 days. If you do NOT hear from them within this time, please contact them to determine the delay.
Unfortunately, if you do not inform us of any special requirements in your contract and we subsequently order services (such as testing, lab work, hearing and vision screenings) that are not covered, our office or the selected medical facility will have no choice but to bill you directly for those charges. Payment for those charges is then your responsibility.
If your insurance changes or is not active for services to be billed and we are not clearly notified and documented, you will be responsible for all financial balances.
You will be responsible for any balance left unpaid by your insurance. Payment for all co-pays and non-covered services is expected at each visit to our office. Payment may be made by cash, personal check, Visa or MasterCard.
Payment Options
We accept checks, cash or credit cards. We also offer a flexible payment plan. Please see our Financial Coordinator for details. We are happy to file insurance for your reimbursement as long as you are free to choose your own pediatrician.