Welcome:
For more than 50 years, Pediatric Associates has provided comprehensive health care to infants, children, and adolescents in the South Jersey area. We look forward to a long and enjoyable relationship with you and your child.
Pediatric Associates is committed to providing the best pediatric care in the South Jersey area. We are affiliated with the Inspira Health Network and we are centrally located in Vineland to serve you.
Thank you for choosing Pediatric Associates!
Our physicians and staff are not only committed to providing quality patient care, we also provide superior customer service.
---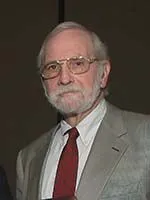 Thanks Dr. Dave!
In December of 2018, our founder, Dr. David Rosenberg retired, ending a brilliant 56-year career in pediatric medicine that not only impacted local families but children across the globe.
---
For Expecting Parents:
Having a baby? Why not set up a prenatal consultation with Pediatric Associates to tour the office, meet our doctors, nurses and staff?
---
Things to Know:
About our Practice...
Schedule your annual physicals at least three months in advance.
New patients always welcome!
Please arrive 15 minutes prior to appointment time to verify all personal information.
Insurance co-pays are due at time of visit.
Schedule your Flu shot early.
If you need a translator, bring someone with you.
Insurance card must be presented at each visit.
Schedule your sports, summer camp & school physicals as early as possible.
Seasonal Flu vaccine is now available at our office.
---
Our Services:
General Health
Prevention & Wellness
Immunizations
Minor Ambulatory Procedures
---
New Patient?
Download our registration forms
---
We're a Phone Call Away
Call to make an appointment 856.691.8585
For Life-Threatening Emergencies Call 911